Gmail, hangout and Google Drive technical turmoil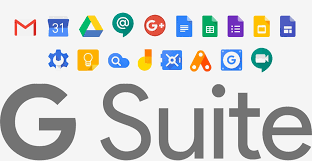 There is a severe technical issue in G Suite faced by the world today 14 Dec 2020 in terms of sending and receiving emails through Gmail Hangout, Drive .
this is happening second time after 20 Aug 2020 when gmail, Hangout stops working. But this is fixed the same day. Just hoping this Gmail stop working not impact on any employee badly and wish this will resolve as soon as possible
Files are either not getting attached or it is taken a very long time to attach a file in the body of the email.
For any activity on the Gmail interface, there is a recurrent Pop-Up message saying " OOPS- SOMETHING WENT WRONG. RECENT CHANGES MAY NOT HAVE BEEN SAVED"
The emails are getting bounced and it is getting difficult to save the important drafts for sending them at a later stage.
Thousands of users are inconvenienced due to the intermittent nature of  Google Drive (G Suite application) as they are unable to upload and download files.
Apart from India other countries like Japan , Australia, Canada have also reported such issues.The reason for such technical glitch as not been ascertained yet.
ALTERNATIVES TO TACKLE SUCH ISSUES WITH GMAIL
Communication channels like Google Hangout, Whatsapp and Skype can be used for official interaction and file sharing during this technical slowdown with Gmail .
Collaboration tools like SLACK can be an effective way for the cloud based online business for team communications and file sharing.
Social media handles like Facebook and LinkedIn can be a good alternative for exchanging important messages.
Hoping this issue with G Suite gets resolved at the earliest by Google as Gmail is the lifeline for email communication across the world. And G Suite provides the backbone cloud infrastructure for most of the companies worldwide providing support in computing, storage, and collaboration activities.