All of a sudden, COVID-19 turned our lifestyle upside down by drawing the limits to our daily commutation. Although we are confined within the four walls of our house, the ultimate savior internet has brought the world at our fingertips. We transformed ourselves into netizens in no time. Subsequently, social media and video streaming platforms like Netflix, You Tube, Amazon Prime Video and Hotstar became our close companions. Home theatre via digital platforms is no match to our movie-theatre experiences, but the former has managed to cater to our needs appropriately. Owing to the pandemic, the battle between movie-theatre owners and producers has intensified over the latter's decision to release movies via OTT platforms. Two days ago, the late actor Sushant Singh Rajput's 'Dil Bechara' was released on Disney+Hotstar. Let's explore the 6 upcoming Bollywood movies that are gearing up for digital releases.
Starring: Vidya Balan, Jisshu Sengupta, Sanya Malhotra, Amit Sadh
Director: Anu Menon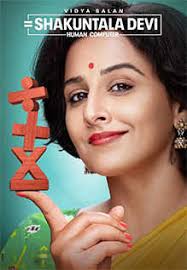 As the name says, the movie is based on the life of Shakuntala Devi, who is popularly known as 'Human Computer'. Her flair for mental calculation often left the audience spell-bound, she even defeated a computer program in calculation, which ended up in a Guinness record. Outside the world of numbers, she was an amiable woman with a great sense of humour. Surprisingly, she has even authored a book on homosexuality, making it a first of its kind by an Indian author. The movie portrays the personality of Shakuntala Devi, who won millions of hearts by her magical talent but failed to win just one heart, which was of utmost importance to her – her daughter Anupama's. As usual, Vidya Balan as Shankuntala Devi has done a great job, depicting the inner struggles of a working mother, and Sanya too deserves a special mention for her performance as a troubled daughter.
The movie will be released online, on 31 July 2020, on Amazon Prime Video.
Starring: Kunal Khemu, Rasika Dugal, Gajraj Rao, Vijay Raaz
Director: Rajesh Krishnan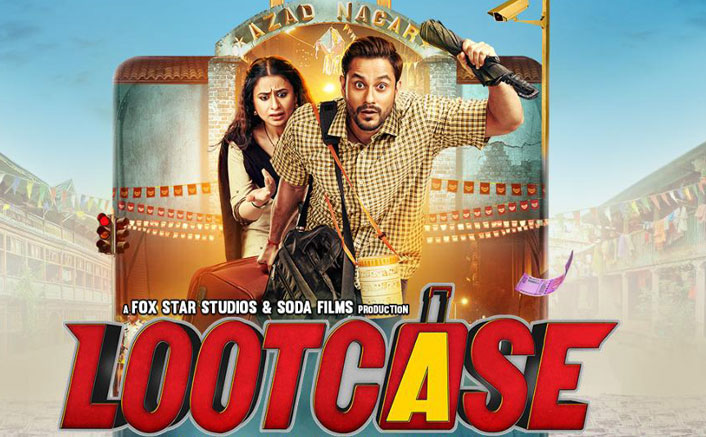 The movie, 'Lootcase', is a funny roller coaster ride, excellently depicts how the life of Nandan Kumar, the representative of sole breadwinner of a middle-class family, gets changed overnight when he stumbles upon a suitcase full of money. Kunal Khemu and Rasika Dugal (plays Nandan Kumar's wife) excellently portrays the moral dilemma – whether to take it or leave it. The money, in real, belongs to a minister (Gajraraj Rao) who he sends his goondas to retrieve it. Nandan's life ends up in a chaos when he is chased by a notorious don (Vijay Raaz) and sincere police officer (Ranvir Shorey) who also wants the suitcase.
Releasing on 31 July 2020, on Disney+ Hotstar
Starring: Nawazuddin Siddiqui, Radhika Apte, Shweta Tripathi, Aditya Srivastava
Director: Honey Trehan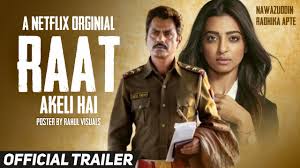 The movie is a dark crime-thriller that revolves around the murder investigation of a reputed politician. It takes a surprising turn when the family members of the victim become suspects. But it also can be the external forces who gains from his death. Unlike a suave and eccentric detective who chases a cold-blood criminal, Nawazuddin Siddiqui plays Inspector Jatil, an ordinary cop who is pressurized by an eerie politician, and also his own boss, when he is placed with the responsibility of investigation. This bollywood movie also explores his conflicted heart and the helpless situation he is in, when he falls in love with a mysterious woman (Radhika Apte).
Releasing on 31 July 2020, on Netflix.
Starring: Jahnvi Kapoor, Pankaj Tripathi, Angad Bedi, Vineet Kumar Singh
Director: Sharan Sharma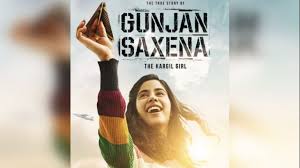 The movie, 'Gunjan Saxena' is another upcoming biographical film based on the life of India's first female air force pilot. This movie is a career-breakthrough for Jahnvi Kapoor who plays the flight lieutenant Gunjan Saxena, an Indian pilot combatant in the Kargil war. This bollywood movie covers the life journey of Gunjan, how she evolved from an aspiring airwoman to a pilot combatant. Pankaj Tripathi and Angad Bedi play supportive roles in the film.
The movie is set to release on 12 August, 2020 on Netflix.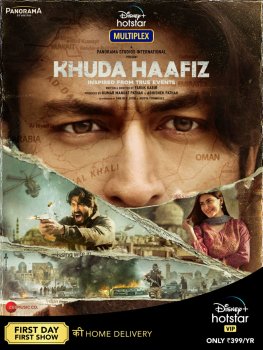 Starring: Vidyut Jammwal, Shivaleeka Oberoi, Annu Kapoor, Shiv Pandit
Director: Faruk Kabir
'Khuda Hafiz' is a romantic, action thriller movie that revolves around a man's search for his missing wife in a foreign country. Vidyut Jammwal, well-known for his action-packed movies plays the role of the husband and Shivaleeka Oberoi plays his wife. The movie is not just about stunts and gun shots, it is rather a hardcore romantic movie. The story is set in the backdrop of 2008 recession. As the story progresses, it also unveils the dark corners of human trafficking, adding to its thrilling plot.
Releasing on 14 August 2020, on Disney+ Hotstar.
Starring: Ajay Devgn, Sanjay Dutt, Parineeti Chopra, Sonakshi Sinha, Pranitha, Nora Fatehi
Director: Abhishek Dudhaiya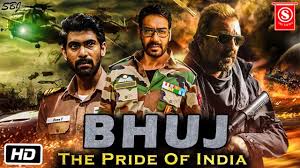 'Bhuj: The Pride of India' as the name says, is a patriotic war action movie based on Indo- Pakistani war of 1971. The film's mesmerizing star cast makes us thrill and chill, leaves it at the top of our must-watch movie list. Again a story line drawing from a true incident, Ajay Devgn plays Vijay Karnik, an IAF squadron leader who saves Bhuj from getting taken over during the war. Sanjay Dutt, Parineeti Chopra and Sonakshi also handles pivotal roles, comprising Vijay Karnik's legendary team. South Indian stars Pranitha and Rana Daggubati are also expected in supportive roles.
Release date – 14 August 2020, on Disney+ Hotstar
Stay tuned for more updates!