Choosing the right aged care facility is a daunting task, especially if you are making a decision under pressure. You should know that there is no industry rating system available to measure the effectiveness of an aged care facility.
While choosing an aged-care facility, generally, you need to do thorough research about every home by yourself. It can be a time-consuming process, and you may waste days or weeks finding an ideal aged-care facility. This post will discuss some factors that you need to check out while looking for an aged-care facility. Let's read on.
Residents of the facility enjoy the company of a visitor, so it is important to pick the facility nearby your home. Loneliness is one of the most serious problems faced by older people, and it is crucial for them to stay in touch with their families and loved ones as much as possible. It would be best to choose a facility that is nearby a church or town so that they can go out regularly.
First Impression
After finding a facility nearby your town, you need to visit it and check out things yourself. Please keep in mind that first impressions count. If you are visiting a facility and not getting the right feel, there are lesser chances that you will be happy at that place.
The first impression of an aged-care facility can help you to decide whether you should sign up for it or not. While visiting for the first time, you need to check out many things, such as comfort, cleanliness, staff-interaction, friendliness, smell, etc. Observe things over there and find out if something is disturbing or unpleasant.
Reputation
If you want to find out whether the facility is right for you or not, interact with the people who have already lived or are living there. Also, find out the market reputation of the place; are they popular among senior citizens or if they have all the essential services for the older people?
Safety and Accessibility
Safety must be the priority when you sign up for an aged-care facility. You may come across many aged care centers. Still, we recommend choosing one that works with Workplace Emergency Management, a team of professionals and experienced people who create emergency plans, diagrams, and handles every emergency.
It is difficult for an aged-care center to create emergency plans and many works without having one. Therefore, it is important to find a place where you can love safely and live your life without getting bored. Also, ask the service provider if they conduct regular outings for the residents or not.
Flexibility
As everyone is different, the facility must be a flexible place to live in. During the visit, ask the service provider for the handbook to determine the house rules for the people living there. The handbook will give you an idea of bed timings, meal timings, and general rules of the place.
Accreditation
Accreditation is an arrangement launched by the government to determine the approved care. Generally, it recognizes a facility with high standard features and different services. Therefore, if you are looking for the best place to live, don't forget to check out whether the facility falls under the accreditation or not.
Food
Food is the most important thing that you need to check out. You may compromise in some services, but the meals you will receive must be healthy and fulfilling. Before signing up for the facility, ask them if you can join your residence for breakfast or lunch.
It is important to check out the quality and presentation of the meals. You can also ask for the seasonal menu to see what you will receive to eat in different seasons and observe the ambiance of the dining table.
Interaction with Family
Families must feel involved, and communication is the only way through which it is possible. Check out if they allow your family to visit and the arrangement they have for the visitors. For example, check out if they have tea or coffee-making machines, seating arrangements, and overnight stay for your family members who want to meet you at the weekends.
What if your young family members want to meet you? Ask them if they have a toy room for the little guests or some other entertainment zone for the kids.
Activities
Activities are a must to keep away the boredom from the residents. A reputed aged-care facility offers different activities like discussion groups, floor games, puzzles, art classes, music sessions, and different exercises.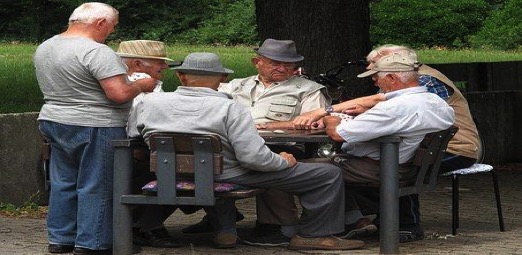 Ask the service provider about structured and unstructured activities. In fact, yoga can work wonders in rejuvenating their daily routine and increasing their quality of life.  Check out if the facility has the wireless connections to communicate with your loved ones through Skype or other communication applications.
Celebrations
Celebrating the special moments is enough to make older people feel special. Celebrating birthdays, anniversaries, and other special moments with great pomp is a sign of the best aged-care facility. If you are going to live at a facility, ask them how they will celebrate your birthday.
Off-Site Activities
Off-site activities are as important as the activities conducted in the facility. A facility with good mobility can take out the residents to church, theatre, or other beautiful places where they can have a great time.
Changed Circumstances
A good aged-care facility must be prepared for every type of situation. For example, if a resident doesn't feel like living at the place initially, will they allow him to go or give him extra care?
The Final Words
By following the above points in mind, you can easily find an ideal aged-care for your loved ones or yourself. Sometimes, it may not be easy to find a facility with all the good points, but you should always choose one according to your convenience and priorities. For example, if your priority is a good meal, consider who can provide you the best food.
Now, when you have known about the things you need to check out in a facility, start finding one.